O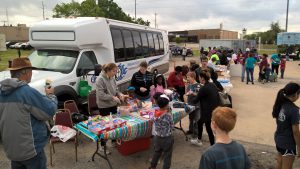 ne hot summer, we were helping out our church by taking kids to and from vacation Bible school. We would flyer the apartments and then go and pick up the kids and take them to VBS. At then end of the week, there was one little girl, named Nikki, who asked if she could come back on Sunday. And that's how it started.  Year after year, we would continue to invite kids to VBS and then started inviting them to church the next Sunday. More and more kids started riding the vans. So much so, that  we eventually got a bus and people in the church started jumping in to help out – donating food, driving,  and teaching Sunday School. Our church was changing and it was exciting to be a part of it!
Over the years, God showed us that he wanted us to start Roll To Church to help other churches reach their communities for Christ.  We work with multiple denominations but all have one thing in common – They love Jesus!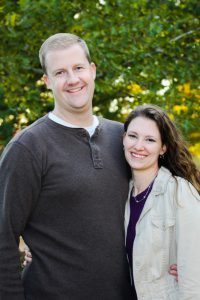 Amy and Charlie Collins are the founders of Roll To Church and can be seen most Sundays on the "panda bus" as the kids call it because our bus has a giant "Penny the Panda" on the side.  We are always looking for volunteers and more churches to train.
Contact Information:
Phone: (405) 757-ROLL or (405) 757-7655
Click to view our Non-Profit Exemption Verification